Report: Process chain total
The "Process chain total" report shows at a glance which connections exist within the selected Process chain.
Per underlying Process the following connections are reported:
Available for: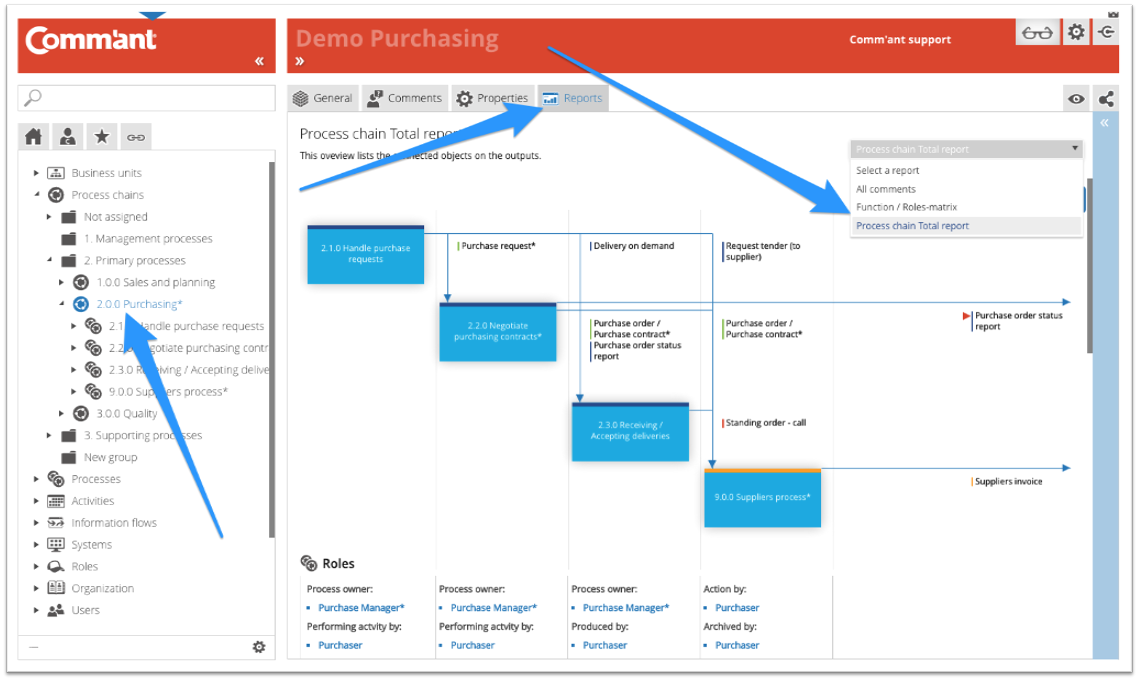 Additional options
You can consult the details of each connected object by clicking once on the name of the object.
Clicking twice on the name of an object will leave the overview and the object will be displayed on the main screen.
The Export button allows you to export the overview to Excel for further analysis.
---
---