Report: Relation table
The "Relation table" report displays the relationships for each specific object type or group of specific object types with the linked objects in Comm'ant.
Available for:
or groups of these object types
By generating this overview for, e.g., Requirements, it becomes immediately clear where you have secured the various standards paragraphs: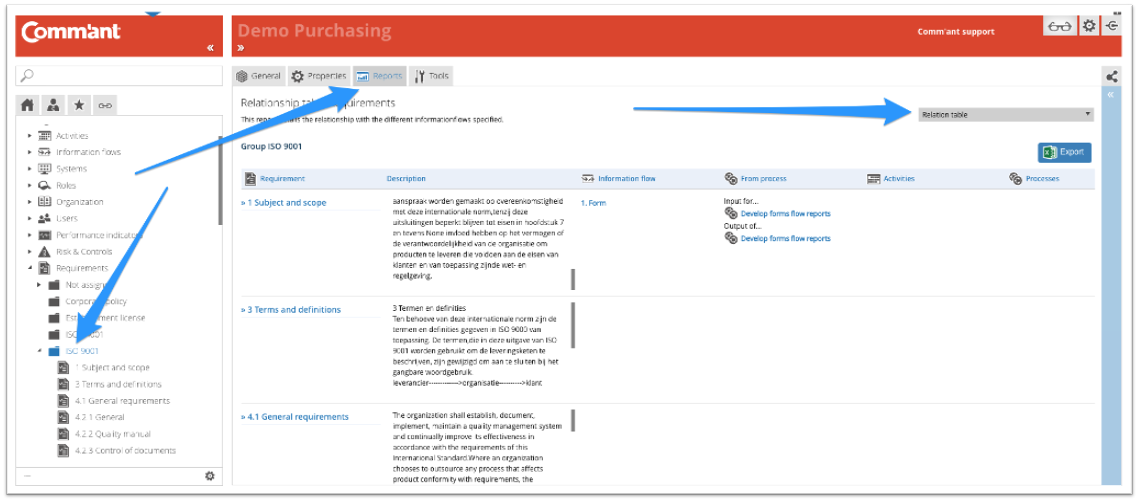 This report has no other settings.
Additional options
You can consult the details of each object shown by clicking once on the name of the object.
Clicking twice on the name of an object will leave the overview and the object will be displayed on the Main screen.
Via the Export button, you can export the overview to Excel for further analysis.
---
---