Report: Function / Roles-matrix
The "Function / Roles-matrix" report shows at a glance the different roles in a Process or Process chain.
Available for:
an Individual Process chain
an Individual Process
The report is available when you choose an individual Process chain or Process in the Navigation menu: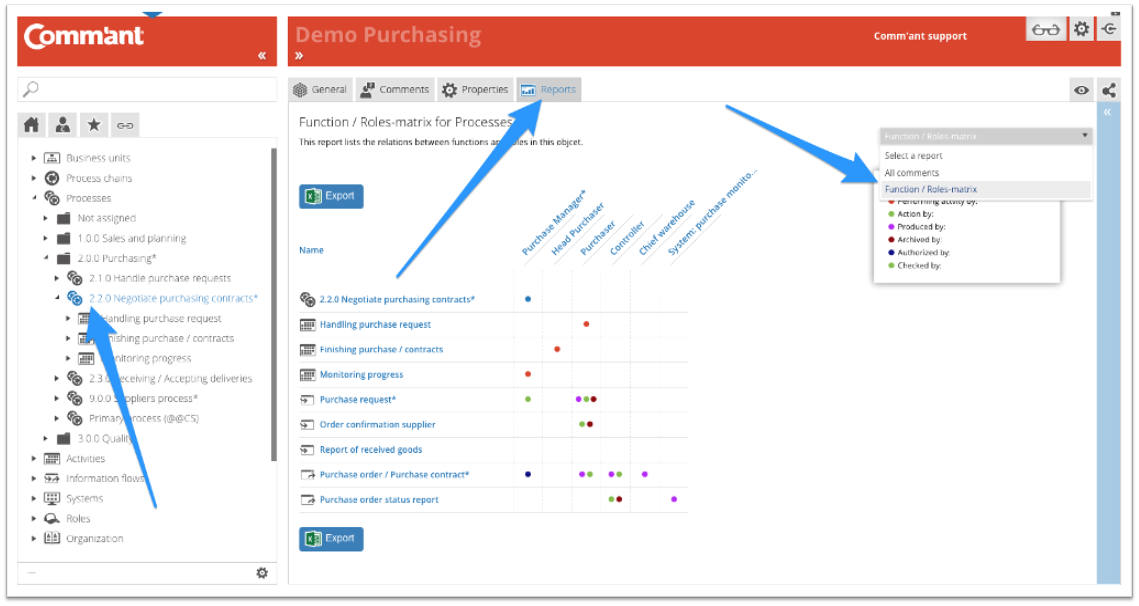 In the columns, you will find all the Organization functions that play a role in the selected Process (chain). The rows show the specific objects where the Roles are defined.
Additional options
By clicking on the name of a Role in the legend you can show or hide the Role.
You can move the legend by clicking and dragging
You can consult the details of each linked object by clicking once on the name of the object (for example the Information flow).
Clicking twice on the name of an object will exit the overview and the object will be displayed on the Main screen.
Via the Export button, you can export the Overview to Excel for further analysis.
---
---