About logging in
Within Comm'ant there are several account types (User, Editor, Application manager, Developer) each with its own set of rights and options. When you log in with your username, the system knows which options must be made available to you. The system will only show what is important to you.
Logging in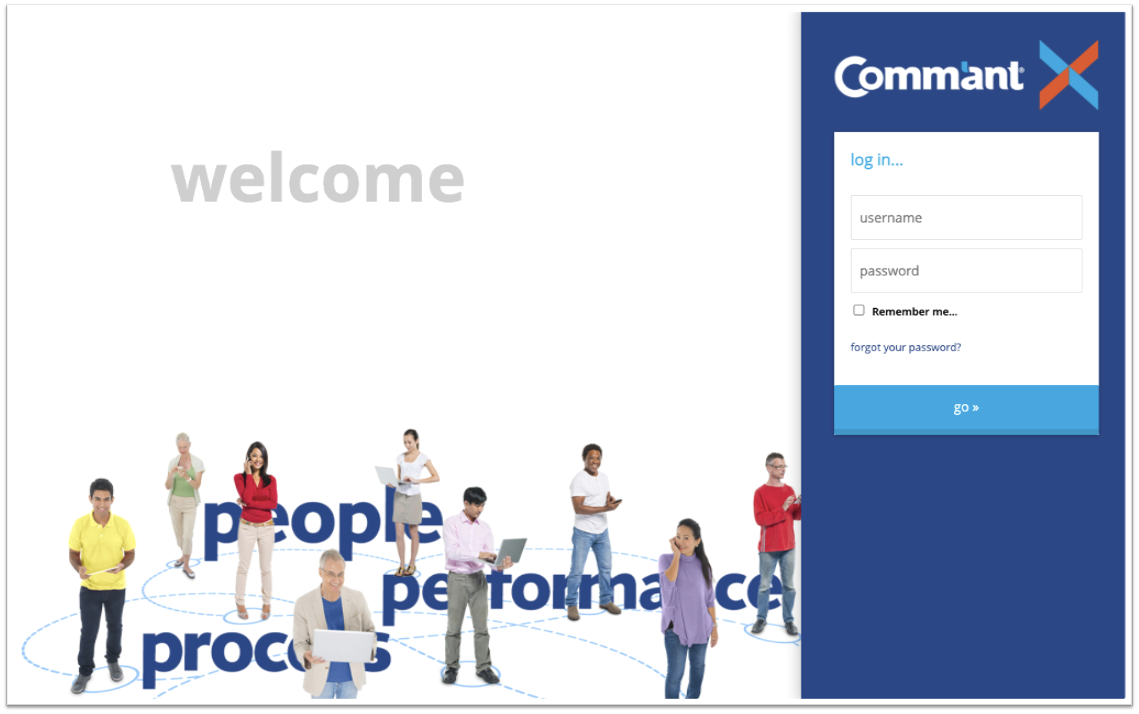 You need a unique web address to gain access to your system. After entering the web address, usually, this login screen appears. On the right, you enter your username and password. Confirm this by clicking "send »".
It is also possible your organization uses SSO (Single Sign On). In that case, you don't have to log in, this identification process takes place in the background. Here you will find more about SSO.
Web address unknown
Note: The invitation with the web address you need to log in, is usually sent by the application manager of your organization. When you don't know the web address, please ask your application manager.
Forgot your password?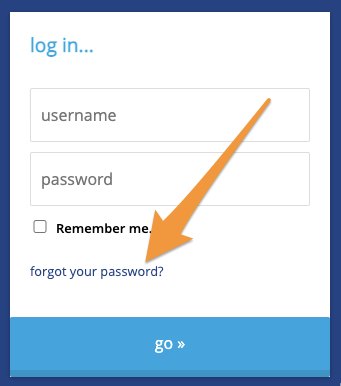 When you need a new password, just click the button "Reset password".
---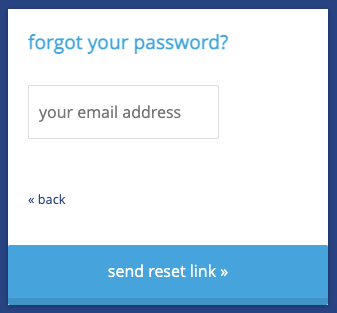 In the next screen, you can enter your email address. Please use the address linked to your Comm'ant user account.
Click on "send reset link »". The link with the possibility to create a new password is automatically sent to your known email address.
---
No response?
Wait 15 minutes, there may be a delay due to technical issues.
Check your spam folder.
Still no message? Ask the application manager of your organization for a possible solution.
 User unknown?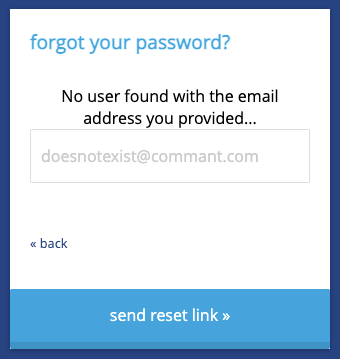 You receive this response from Comm'ant after typing your mail address when that particular address is not registered within Comm'ant. Ask the application manager of your organization what mail address is linked to your Comm'ant user account.
---
---